Large Parks
edited by Julia Czerniak and James Hargreaves
Published by Princeton Architectural Press, 2007 | ISBN 978-1-56898-6
In Large Parks, Julia Czerniak and George Hargreaves present eight essays by leading scholars and practitioners that engage large urban parks in depth as complex cultural spaces, where key issues of landscape discourse, ecological challenges, social history, urban relations, and place-making are writ large.
From a discussion of historic parks such as New York's Central Park and Paris's Bois de Boulogne, to intriguing new projects such as the Orange County Great Park in California, Large Parks highlights the intricacies that go into designing these massive and culturally significant works. By analyzing design, concept, construction, and technique, Large Parks gives designers concrete insight into the complicated task of designing a 'large park' that is structured enough to give form, identity, and meaning to the site, but pliant enough to adapt to changing ecologies, demands, and uses. Editors Julia Czerniak and George Hargreaves present writings by leading academics and practitioners, along with original graphics and photographs, foregrounding a set of preoccupations in landscape discourse that relate in complex ways, such as ecology, public space, process, place, site and the city.


"The sustained interest in landscape over the last two decades is at once remarkable and obvious, given the impact of its study and built work. Publications such as this reflect and generate continued and thoughtful attention. Large Parks follows The Landscape Urbanism Reader (2006) and Recovering Landscape (1999) as the third in a series of publications from Princeton Architectural Press that engage and advance this topic".
From: 'Preface', Large Parks

"This is a very good small book about large parks. The collection of seven essays looks at the complex nature of the territories that are forming a new public realm. The essays all make substantial contributions in the areas of sustainability, public/private dominance, place, legibility and resilience, furthering the broader discussion of how to comprehend the designer's role in these vast tracts of land."
From: 'Editorial Reviews', "Azure"
---

CONTENTS

Preface
Acknowledgments
Foreword by James Corner

Introduction
Speculating on Size
Julia Czerniak

Sustainable Large Parks: Ecological Design or Designer Ecology?
Nina-Marie Lister

Uncertain Parks: Disturbed Sites, Citizens and Risk Society
Elizabeth K. Meyer

Matrix Landscape: Construction of Identity in the Large Parks
Linda Pollak

Large Parks: a Designer's Perspective
George Hargreaves

Re-placing Process
Anita Berrizbeitia

Conflict and Erosion: the Contemporary Public Life of Large Parks
John Beardsley

Legibility and Resilience
Julia Czerniak

Contributors
Illustration credits


ABOUT THE EDITOR:
Julia Czerniak is an associate professor of architecture at Syracuse University, where she teaches architecture studios as well as seminars on landscape theory and criticism. She has written articles for "Metropolis", "Assemblage" and "Landscape Architecture Magazine". She is editor of Downsview Park Toronto (Prestel, 2001). She is landscape architect, founder and principal of CLEAR, a transdisciplinar design collaborative between architects and others that aspires to both strengthen its disciplinary identity and expand its range of operations.
George Hargreaves is the Peter Louis Hornbeck Professor in Practice of Landscape Architecture at the Harvard University Graduate School of Design, where he was chairman of the Department of Landscape Architecture from 1996 to 2003. He founded Hargreaves Associates in 1982 and continues as design director. The firm's work has been published nationally and internationally and has won numerous design awards. He designed the master plan for the University of Cincinnati, the Byxbee Park and Guadalupe River Park, both in northern California.

---
Online resources and links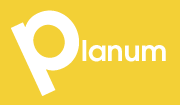 Planum
The Journal of Urbanism
ISSN 1723-0993
ISSN 1723-0993 | Registered at Court of Rome 4/12/2001, num. 514/2001
Web site realized by ChannelWeb & Planum Association | Powered by BEdita 3