Issue #11 - SPRING/2012
Milano Città Aperta | Journal of Urban Photography
We spend more on cars and bills than on food. The recently released data clearly shows this tendency.
The current crisis has brought personal food expenses to the levels of thirty odd years ago with 2400€. The issue is of course a difficult one. Could it be that this system is leading us to a fundamental change in perceived priorities? Could it be that our blind faith in the concept of growth as a "conditio sine qua non" is simply wrong?
We live in difficult times, struggling between unpaid internships, short term jobs, uncertainty on the job market and blurred answers to these problems by the political class. In a moment in which capitalism has lost its way, the liberal ideology that brought about this crisis is desperately trying to find new ways to stay alive. This system of thoughts that imposed a model based on unstoppable consumption (we are perceived more as consumers than citizens), keeps reminding us the magic refrain: "Keep buying, regardless of what! This is the only way to keep growing! Everything has a value, and all the rest is irrelevant." And the same rhetoric applies also to those stories, tales, reportages and photos that are not immediately sellable but nevertheless become part of the supply and demand structure.
Miciap presents ISSUE 11 – At the margins – precisely because we believe that tales and stories could save us. Tales could indeed become a way of questioning these twisted priorities and open up some needed room for reflection.
This spring Miciap wants to publish stories that often remain hidden because they would spoil the glossy adds that surround us. Stories that appear slightly out of focus, bringing us voices from the edge of our society, that remind us the extraordinary humanity of the pioneer of reportage that landed in Normandy with his Contax in the search for faces. To tell stories.
Back to Milan 2012, with strong images of dispossessed in black and white, brought us by Claudio Vitale from a distant 1989, still smiling at us with an apparent sarcasm, due to the similarities of those today lives at the Garibaldi train station. They become a remainder that, sometimes, time can stay still. Let's then focus on Rosaria and Giacomo, homeless, photographed by Luca Napoli last year. Two people that had a normal life, but now find themselves thrown out of their world, on the road, ready to speak about their story to a stranger.
We are publishing the "asbestos" lives of Emanuele Cremaschi and Chiara Diomede. The "White", council estates in the outskirts of Milan, built with asbestos before it was banned in 1992, in which 49 people lost their lives because they were exposed to the cancerous substance. We listen to the inhabitant's struggle, their bitter looks, the dreadful institutional silence on the matter lasting 25 years, echoing from Oscar's (a tenant of the "White") song "Milano sud Est".
Then there is Luca. The history of a man, living in a broken-down Fiat Punto, in a parking lot of a multinational company, as a consequence of a dramatic divorce. This is the story of somebody who most people would simply call "mad". It's a beautiful story of a photographer approaching the border separating those inside and outside our society while forgetting all stereotypes. Edoardo Pasero provides us with the images without making judgement: in his behaviour though, we can recognize the dark shadows that we all carry within and we constantly try to hide.
At last we meet Charlie. With his noble origins and the charming look in his eyes agrees to open the door to his house full of cats to Lorenzo Martelli. In his eyes, in the details of his world, we can catch a glimpse of his loneliness as well as the strength of his offbeat choice, of the "other way".
This Issue 11 brings us very close to the statement of the Miciap manifesto: storytelling as a mean to achieve change. This spring we have decided to throw a big rock in the pond.
Enjoy the show.
INDEX
• Homeless
by Claudio Vitale
From 1989, the homeless of Milan's train stations smile at us. With sarcasm.
• Il giorno più bello della mia vita
by Luca Napoli
Milan 2011, Rosaria and Giacomo tell us their story nearby the railway noise.
• White Milano Sud Est
by Emanuele Cremaschi
The "White" are made of asbestos. For those who don't know 49 people died there.
• Milano d'amianto
by Chiara Diomede
Reportage from inside the "White" giving voice to those fighting injustice.
• Charlie
by Lorenzo Martelli
The life of Charlie with his pets. I am not my house, he states before the shoot.
• Luca
by Edoardo Pasero
Luca lived in a broken-down Fiat Punto in the parking lot of a multinational, with the pictures of the woman he loves.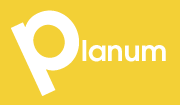 Planum
The Journal of Urbanism
ISSN 1723-0993
ISSN 1723-0993 | Registered at Court of Rome 4/12/2001, num. 514/2001
Web site realized by ChannelWeb & Planum Association | Powered by BEdita 3