Issue #3 - SPRING/2010
Milano Città Aperta | Journal of Urban Photography


Cities are like dreams, made of hopes and fears
(Italo Calvino, "Invisible Cities")

Almost one year ago, on these pages, we started to talk freely about our city by means of photography. Our project has moved its first steps and is growing up, little by little. Today perhaps time has come to confront ourselves again with our hopes, fears and ideas.
Until now, MilanoCittàAperta has given gave importance to different overviews and sensibilities. If on one hand, such an approach allowed us to open up to new and numerous perspectives, we believe that it's time to undergo a more consistent path. Obviously, a city's identity is always fleeing from any attempt of definition. We don't wish to reach an impossible ultimate perspective over reality. We simply wish to keep on walking, observing what surrounds us from various points of view, but at the same time recovering possession of the space we're living in thanks to a glance which digs deeper inside. This is all possible thanks to a dialogue that bonds together various perspectives, along a path made up of questions and answers.

In this fourth issue of MilanoCittàAperta, still full of different glances, we tell the past of Milan through the images of a place soaked with history and 20th century art: the "mythical" printing house of Giorgio Upiglio.
We wonder about the future of our city in front of the disquieting sites of our old trade fair, a monument to the city's economic development in the second post-war period, now razed in order to build a gigantic luxury housing estate.
We tell the change of Milan through the story of one of its landmarks, the "Fiera di Senigallia", that struggles to survive like all the last alternative realities still alive.
We're carried away by the endless motion of people, lights and colours through the photographic experiments of "Reflections of life" and "Toy camera", trying to transfigure the conventional imagination of the metropolis.
And, in the end, we talk about a severe form of "work addiction" which plagues millions of people around the world and has in Milan one of its fiercest outstations ("Workaholics").
Enjoy (the vision).

INDEX

•
Ink, Creativity and Wisdom
by Chiara Catellani

A journey to the historical laboratory of via Fara, where engraving is still considered 'a technique that requires patience and that renders wisdom'.
•
The Craft Fair of Senigallia
by Patrizia Todisco

The soul of the craft fair of Senigallia, seen through the eyes and products of its historical protagonists.
•
On the F(air)
by Edoardo Hahn

Spectral spaces from the inside of the old Fiera di Milano, just before its dismantlement due to the new 'City Life' project.
•
Workaholic
by Francesco Nencini

Images and scenography of a world swallowed up by work, from the perspective of the illuminated windows of Milanese offices.
•
Reflections of life
by Masiar Pasquali

Lives separated by routines that finally (casually) cross over each other in reflections of public transport.
•
Toy camera: my city
by Giovanni U Aloisi

The architecture of the city, from the perspective of a 'Toy Camera', are transformed into dreamlike and psychedelic visions.

www.miciap.com


---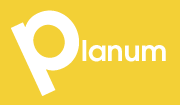 Planum
The Journal of Urbanism
ISSN 1723-0993
ISSN 1723-0993 | Registered at Court of Rome 4/12/2001, num. 514/2001
Web site realized by ChannelWeb & Planum Association | Powered by BEdita 3