Handbook of Creative Cities
David Emanuel Andersson, Ake E. Andersson, Charlotta Mellender
Published by Edward Elgar, 2011 | ISBN 9781849801508

With the publication of The Rise of Creative Class by Richard Florida in 2002, the "creative city" became the new hot topic among urban policymakers, planners and economists. Florida has developed one of three path-breaking theories about the relationship between creative individuals and urban environments. The economist Ake E. Andersson and the psychologist Dean Simonton are the other members of this "creative troika". In the Handbook of Creative Cities, Florida, Andersson and Simonton appear in the same volume for the first time. The expert contributors in this timely Handbook extend their insights with a varied set of theoretical and empirical tools. The diversity of the contributors reflect the multidisciplinary nature of creative city theorizing, which encompasses urban economics, economic geography, social psychology, urban sociology and urban planning. The stated policy implications are equally diverse, ranging from libertarian to social democratic visions of our shared creative urban future.


---

CONTENTS

PART 1: FOUNDATIONS
• Analysing creative cities
David Emanuel Andersson and Charlotta Mellender
• Creative people need creative cities
Ake E. Andersson
• The creative class paradigm
Richard Florida, Charlotta Mellender and Patrick Adler
• Big-C creativity in the big city
Dean Keith Simonton
• Clusters, networks and creativity
Charlie Karlsson

PART 2: PEOPLE
• The open city
Peter Jason Rentfrow
• The value of creativity
Todd M. Gabe
• Understanding Canada's evolving design economy
Tara Vinodrai
• Technology, talent and tolerance and inter-regional migration in Canada
Karen M. King
• Higher education and the creative city
Roberta Communian and Alessandra Faggian

PART 3: NETWORKS
• Research nodes and networks
Christian Wichmann Matthiessen, Annette Winkel Schwaez and Soren Find
• Scenes, innovations and urban development
Daniel Silver, Terry Nichols Clark and Christopher Graziul
• The arts: not just artists (and vice versa)
Elizabeth Currid-Halkett and Kevin M. Stolarick
• The creative potential of network cities
David F. Batten
• Why being there matters: Finnish protessionals in Silicon Valley
Carol Marie Kiriakos

PART 4: PLANNING
• Creative cities need less government
David Emanuel Andersson
• Land-use regulation for the creative city
Stefano Moroni
• The emergence of Vancouver as a creative city
Gus diZerega and David F. Hardwick

PART 5: MARKETS
• Cultivating creativity: market creation of agglomeration economies
Randall G. Holcombe
• The sociability and morality of market settlements
Arielle John and Virgil Henry Storr
• Creative environments: the case for local economic diversity
Pierre Desrochers and Samuli Leppala
• Does density matter?
Peter Gordon and Sanford Ikeda
• Creative milieus in the Stockholm region
Borje Johansson and Johan Kiaesson
• The creative city and its distributional consequences: the case of Wellington
Phila S. Morrison

PART 6: VISIONS
• Contract, voice and rent: voluntary urban planning
Fred E. Foldvary
• A roadmap for the creative city
Charles Landry

ABOUT THE AUTHORS:
David Emanuel Andersson: Associate Professor in the Institute of Public Affairs Management at the National Sun Yat-sen University, Kaohsiung, Taiwan.
Ake E. Andersson: Professor in the Department of Economics at Jonkoping International Buisness School, Jonkoping, Sweden.
Charlotta Mellander: Associate Professor in the Department of Economics at Jokoping International Buisness School, Sweden an in the Martin Prosperity Institute, Rotman School of Management at the University of Toronto, Canada.

---
Online resources and links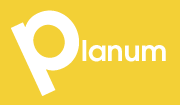 Planum
The Journal of Urbanism
ISSN 1723-0993
ISSN 1723-0993 | Registered at Court of Rome 4/12/2001, num. 514/2001
Web site realized by ChannelWeb & Planum Association | Powered by BEdita 3