Emerging land and housing markets in China
edited by Chengri Ding and Yan Song
Published by Lincoln Institute of Land Policy, 2005 | ISBN 1 55844 156 5
The very of this book - Emerging Land and Housing Markets in China - reflects an important strategic change in China's recent history. Since 1949 China has pursued a centrally planned economy and for many years was reluctant to inject market mechanisms into its policy frameworks because of debates over socialist orthodoxy or other political issues. Today much has changed.
The program of economic reforms announced in 1978 initiated a new, market-oriented campaign, and in the early 1980s the Chinese government launched sweeping changes in the institutional structures that govern land and housing allocation. While maintaining the fundamental features of a socialist society, including state or collective ownership of land, China has moved towards a system in which market forces shape the process of urbanization and individuals have greater choice where to work and live.
This book represents our efforts to uncover and examine the economic, social and political impacts of recent changes in China's land and housing policies. The chapter - by leading urban scholars, economists, sociologists and consultants in regional developmnet and municipal administrative reform - constitute an historical review of land and housing reforms and an evaluation of their accomplishments and faws. These analyses identify profound changes, provoke our thinking about their meaning and provide context for understanding a nation that is breaking new ground on many fronts.
---


CONTENTS
Introduction
Chengri Ding and Yan Song
Land Policy Reform
• Urban Land Policy Reform in China's Transitional Economy
Chengri Ding and Gerrit Knaap
• The Dual Land Market and Urban Development in China
Anthony Gar-on Yeh
• The Land Administration Law of 1998 and Its Impact
on Urban Development
William Valletta
• China's Land Resources and Land Use Change
George C.S Line and Samuel P.S Ho
• Urban Land Supply in the Chinese Transitional Economy:
Case Studies in Beijing and Shenzhen
Xiaochen Meng and Yanru Li
• Recycling Contaminated Land: A Potential Strategy
for Increasing Land Supply in China
Nelson Chan


Housing Policy Reform

• Housing Policy in the People's Republic of China:
An Historical Review
Yan Song, Gerrit Knaap and Chengri Ding
• Development of the Chinese Housing Market
Xing Quan Zhang
• Property Developers and Speculative Development in China
Bo-sin Tang and Sing-cheong Liu
• Socialism, Market Reform and Neighborhood Inequality
In Urban China
John R. Logan


---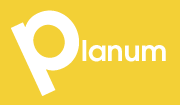 Planum
The Journal of Urbanism
ISSN 1723-0993
ISSN 1723-0993 | Registered at Court of Rome 4/12/2001, num. 514/2001
Web site realized by ChannelWeb & Planum Association | Powered by BEdita 3