Luoghi contesi: la riconquista dello spazio pubblico Contesti n.1/2007
Contesti 1/2007
Città, territori, progetti
a cura di Daniela Poli
Published by Dipartimento di Urbanistica e Pianificazione del Territorio. Univesità di Firenze, 2007 | ISBN 978-88-7814-3
The magazine "Contesti. Città, territori, progetti" was born in 2007 as new edition of the bulletin edited by the urban and territorial planning department of the University of Florence. The new magazine follows the main lines of its predecessor, in its aim to contextualize themes of research typical of our Department in a broader scientific context, at a national and international level.

As the older one, this new series of the magazine is particularly concerned with critical and constructive discussions over institutional themes, such as urban and territorial planning, preservation of city and landscape, and so on, in order to strenghten the public interest in front of a more and more aggressive market system and in front of a planning system unable to manage it in a remarkable way.
Indeed, contemporary cultural reflections over innovation and reformation in urban planning is particularly weak, so that it cannot determine choices able to solve those problems typical of contemporary cities and societies. We face a period of political unwillingness, and weakness of technical - cultural debate. Magazine's aim is therefore to enrich the interchange between various cultural approaches and the political - administrative sphere, so as to improve more relevant and effective methods of planning for the government of contemporary changes.

The magazine is to be considered as a monograph, since every number is focused on one theme derived from the researching activity of our Department. These researches may be roughly divided into three main spheres, characterized by very diverse points of view and methodologies:
- planning and projects for the city and territory
- landscape planning
- urban politics and participation, with a section about cities and countries of the least developed countries ("the South").

The magazine comes out twice a year. Each issue is divided into five sections: essays, researches, reviews and bibliographical surveys, tuscan observatory. The first five numbers of the magazines are dedicated to the following themes (titles of the latter three, still to be edited, are to be considered as not definitive):
1 - Contested places: the reconquest of public space (edited March 2007);
2 - Planning and good administration of the city (edited November 2007, with a supplement to be edited probably April 2008, dedicated to the new Florence's urban plan);
3 - Paradigms of rural landscape (May - June 2008);
4 - Models of territorial government (October - November 2008);
5 - Territories and cities in the South of the world (May - June 2009).
---

INDICE
CONTESTI. CITTA', TERRITORI, PROGETTI n. 1/2007
Luoghi contesi: la riconquista dello spazio pubblico, a cura di Daniela Poli
Presentazione, Raffaele Paloscia e Marco Massa Editoriale, Daniela Poli Saggi
Questioni relative agli spazi e ai luoghi contesi, Francesco Indovina
La città dell'altro, Sergio Caruso
Sicurezza e privatizzazione degli spazi pubblici, Giandomenico Amendola Corpi, case, luoghi contesi: osservazioni e letture, Giancarlo Paba
Ricerche
Torino 2006 ovvero i luoghi contesi dei grandi eventi, Egidio Dansero
Eco dalla val di Susa: arene deliberative cercasi, Daniela Ciaffi, Oscar Maroni
Contese latenti e culture offese nei paesaggi della marginalità urbana: il caso delle Cascine di Tavola a Prato, Daniela Poli
Territorialità e contese in tre luoghi dello spazio pubblico, Gilda Berruti
Cinesi e spazio pubblico nell'area fiorentina, Corrado Marcetti, Nicola Solimano
Geografie della contestazione negli spazi pubblici fiorentini, Giovanni Allegretti
Sei città contese, Raffaele Paloscia
Potere e contropotere a confronto: il caso della Rose e della Doo-Dah Parade a Pasadena, Matteo Massarelli
Il conflitto sociale e le sue rappresentazioni nei luoghi pubblici: le piazze della Valdelsa, Roberto Bianchi
Nuovi commons: dai centri sociali allo spazio pubblico autogestito, Lorenzo Tripodi
Osservatorio regionale Fortezza da Basso e San Salvi a Firenze: due esempi mal riusciti di concertazione urbanistica, Elena Barthel, Stefano Carmannini Survey bibliografica
La contesa nell'uso dello spazio pubblico, Ugo Rossi
Gentrificazione, governance e conflitto nelle città multiculturali, Camilla Perrone
Glossario Gated community, Elisa Palazzo; Insurgent city, Iacopo Zetti; Media activism, Lorenzo Tripodi; Squatting, Anna Lisa Pecoriello
---
INDICE
CONTESTI. CITTA', TERRITORI, PROGETTI n. 1/2007
Piano e buongoverno della città, a cura di Marco Massa
Presentazione, Raffaele Paloscia e Marco Massa Editoriale, Piano e buongoverno della città, Marco Massa Saggi
La politica urbana delle città francesi, Philippe Panerai
Urbanistica in Spagna dalla città al territorio, Ricardo Pié i Ninot
Sul buongoverno della città, Francesco Indovina
Pianificazione territoriale e consumi di suolo: esperienze internazionali, Roberto Camagni, Maria Cristina Gibelli
Metamorfosi della bellezza urbana, Benedetto Di Cristina
Ricerche
L'Unione europea e il governo delle città, Valeria Lingua
Cambiamenti recenti nella politica olandese della casa, Karl Kupka
Rigenerazione e sostenibilità a Copenhagen, Francesco Musco
La città nel "governo del territorio": un confronto fra Emilia Romagna e Toscana Marco Massa
Tutela del patrimonio storico: il caso di Genova, Giampiero Lombardini
Reggio Emilia, il buongoverno e i pian: un rapporto in crisi?, Anna Campeol, Cristina Garotti, Giuseppe Ponz de Leon Pisani
L'oro di Napoli: una ricerca difficile, Elisa Palazzo 9
Perequazione, Giuseppe Ponz de Leon
Osservatorio regionale La proposta di legge sulla partecipazione in Toscana Alberto Magnaghi 107
La concertazione istituzionale in Toscana, Giuseppe De Luca, Ida Ricci Survey bibliografica
Idee e pratiche di buongoverno: una ricognizione storica, Gabriele Corsani
L'obiettivo del buon governo tra istanze riformiste e buone pratiche, Francesco Alberti
Glossario Best practice, Stefano Carmannini; Governance, David Fanfani
---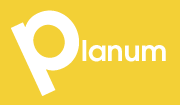 Planum
The Journal of Urbanism
ISSN 1723-0993
ISSN 1723-0993 | Registered at Court of Rome 4/12/2001, num. 514/2001
Web site realized by ChannelWeb & Planum Association | Powered by BEdita 3