2 July 2018 – 14 July 2018
IAAC - Institute for Advanced Architecture of Catalonia
GLOBAL SUMMER SCHOOL 2018
DIGITIZE | Call for Applications
Barcelona, Spain 
APPLICATIONS ARE OPEN UNTIL THE 27TH OF JUNE!
• Institute for Advanced Architecture of Catalonia
• Network of other Institutes & Organizations worldwide: 
New York, Melbourne, Quito, Paris, Barcelona, Moscow, Muscat, Tehran, Beirut, Chandigarh, Shaghai, Manila, Queretaro, Shenzhen


---

The Institute for Advanced Architecture of Catalonia (IAAC) is pleased to inform you about the Global Summer School 2018, 11th Edition of the international summer educational program about the future of our cities, that will take place in Barcelona and in other nodes worldwide simultaneously from the 2nd to the 14th of July 2018.
Nodes for Global Summer School 2018 editions are: Barcelona, Paris, Quito, Muscat, New York, Querétaro, Shanghai, Budapest, Tehran, Chandigarh, Istanbul, Manila, Moscow, Melbourne and Beirut.
The previous edition of Global Summer School 2017 "Space Dynamics" brought together more than 1500 international participants, becoming a great success as a reference summer educational program for Barcelona in the field of cities.

WHAT IS THE GLOBAL SUMMER SCHOOL?
The Global Summer School (GSS) is a platform defined by ambitious, multi-scalar investigation on the implications of emergent techniques in our planned environments. Each year, international teams located in key cities around the globe explore a common agenda with projects that are deeply embedded in diverse local conditions. Because of this, participants have an international laboratory to test their design hypothesis, understanding how design conclusions derived locally can be tested and evolved globally in different cities where other teams reside.
This two-weeks intense program brings together experts from around the world to discuss the future of urbanism and the impact of technology on spaces exploration through a series of Workshops, Global Lectures, Presentations and a Final ceremony.



GLOBAL BRIEF
The pervasive adoption of a wide variety of digital, real-time, and networked technologies, products, and services enable people, companies, governments, and even machines to stay connected and communicate with one another, gathering, analyzing, and exchanging massive amounts of information on all kinds of activities. The construction sector has been slow to adopt process and technology innovations, unable to apply a digitization among main categories of labor, usage and assets. The area where its most lacking is providing digital tools to their workforce. Integration of technologies into everyday life reveal that tech has just penetrated the sector. 
How will implementing these tools affect the way of designing, living and interacting in new habitats, finally shaping a new digital consciousness of our environments? 
As part of the GSS18 program, students will define strategies for the applications of Advanced Digital Design Strategies as essentials means for the change. Testing the combination of software and hardware students will explore real-time data capture, energy generation, storage and reuse, material adaptability, real-time management of time-uses and citizen-space interaction. 

APPLICATION, DEADLINE AND DATE:
• From the 2nd to the 14th of July 2018
• DEADLINE FOR APPLICATION: 27th of June 2018
• APPLY AT THE FOLLOWING > Link

FOR MORE INFO:
• E: applications.gss@iaac.net
• W:  IAAC Global Summer School Official
• W: GSS18 Barcelona website
Event schedule:
Start: 07-02-2018
End: 07-14-2018.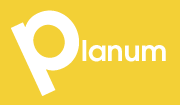 Planum
The Journal of Urbanism
ISSN 1723-0993
ISSN 1723-0993 | Registered at Court of Rome 4/12/2001, num. 514/2001
Web site realized by ChannelWeb & Planum Association | Powered by BEdita 3