25 June 2012 – 30 June 2012
International Workshop The design of open spaces between Piacenza and the Trebbia Valley CALL FOR APPLICATIONS
Piacenza, Italy
DEADLINE: 24.05.2012
Politecnico di Milano 
School of Architecture and Society
Teachers proposing: Paola Pucci, Marco Mareggi


The aim of the workshop is to propose a master plan for re-organizing the open spaces in the Trebbia Valley district, an historic corridor between Piacenza and the Liguria Region. Particular attention will be paid to environmental issues and open spaces, in order to reach high levels of livability and integration among the urban requirements and the distinctive traits of this valley. 


About the theme of the open spaces, the workshop includes three main sections:
1. The design of open spaces between historical heritages and new infrastructure along the river, in the lower and middle valley;
2. the enhancement of the banks and river flood zones in relation to pre- existing natural, historical and rural culture of the valley;
3. The design of open spaces, public and private, between the river and the historic centers. 

The organization of the workshop includes:
- an introductory seminar on the theme of the design of open spaces in a valley area;
- some lectures oriented on the main specific issues (as local planning tools, landscape, agriculture, urban history of the Trebbia valley) and on design cases;
- site survey managed by tutors and guided visits;
- workshop activities with tutoring;
- meetings with public administrations and local actors;
- a public presentation on the final outcomes of the workshop, which will also be attended by local government officials, scholars and teachers.

• The participation is open to the students of the Faculty of Architecture of Politecnico di Milano and to Italian and foreign students of Architecture, Planning, Urban Planning and Geography. 
The workshop will issue to each student an official certificate of participation and will admit to the students of the Politecnico di Milano 4 cfu (formal university credits). 
For the other schools the reorganization of the credits is related to the regulations of each didactical secretary.
• The workshop will be conducted in workgroups, taking care to integrate foreign with Italian students, and under the supervision of tutors. The official language of the school of the International workshop is English.

IMPORTANT DATES
• May 24th, 2012
Deadline for registration
• June 10th, 2012
Selection of proposals   

FOR MORE INFORMATIONS AND CONTACTS
E-MAIL: workshop.valtrebbia@gmail.com 
---
Event schedule:
Start: 06-25-2012
End: 06-30-2012.
Related articles: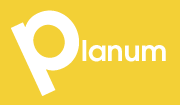 Planum
The Journal of Urbanism
ISSN 1723-0993
ISSN 1723-0993 | Registered at Court of Rome 4/12/2001, num. 514/2001
Web site realized by ChannelWeb & Planum Association | Powered by BEdita 3