27 April 2017 – 28 April 2017
CALL FOR PAPERS & PROJECTS | OD4CH - OPEN DATA FOR CULTURAL HERITAGE
Milan, Italy
(NEW!) DEADLINE FOR ABSTRACT SUBMISSION POSTPONED: 24.03.2017 
Politecnico di Milano
DAStU - Department of Architecture and Urban Studies

The purpose of the Conference, that will close the research: "Management methodologies and innovative mapping tools for Cultural Heritage. Digital Heritage FOSS (Free and Open Source Software) Tools, OpenWebGIS, Open-Data", is to provide an occasion for re-discussing the methodological and practical approaches to the digitization of cultural heritage when connected to the place-based knowledge-making, transformation and re-use of cultural landscapes and built environment, in particular concerning minor and delicate heritage sites. We strongly want to target and support a collaborative evidence-based reflection on possible specific models for developing new actions using Open Data and FOOS in Cultural Heritage management, stressing the importance of issues related to communication and information.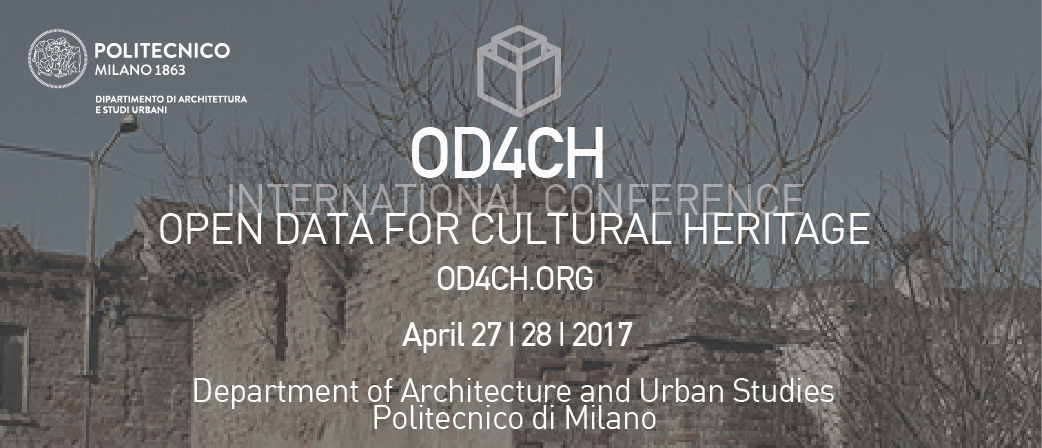 A key goal of the Conference, focusing on interdisciplinary questions related to a broad definition of Cultural Heritage, is to raise awareness through up-to-date and innovative researches regarding the role played by democratization in access to data sources as common goods, in a time of transition toward a vast expansion of open-data and copyright-free C.H. policies. Dealing with the binomial digitization/cultural heritage, a key problem is indeed to handle the relationship between quantitative analysis and typically qualitative outputs (visualization, maps, charts, graphs, drawings), and to consider that qualitative data requires methods for presenting ambiguity and uncertainty in a nuanced way. Hence, the Conference also stress the need for an operational approach that can define the new information and communication needs related to historical architecture, minor settled palimpsest and inner areas, landscape re-use projects, in order to deeply understand and to radically renew the close relationship existing between knowledge and project.

WE WELCOME SUBMISSIONS OF PAPERS AND PROJECTS RELATED (BUT NOT LIMITED) TO THE FOLLOWING THEMES:
• Linked Open Data for Cultural Heritage
•  Representation and Visual Story Telling of Cultural Heritage
•  GIS and FOSS in Cultural Heritage management
•  Role and impact of Open Data in Cultural Heritage information and communication
•  Cultural Heritage Digital Knowledge Making
•   Open Data-based history of architecture analysis
•  The data-driven integration of local knowledge/professional expertise
•  Social Web, collaborative systems and user feedback in Cultural Heritage fields
•  Visual Digital Humanities applied to History of Architecture and Landscape
•  Architectural and planning projects, working on minor heritage areas
•  Public or collective recovery and enhancement initiatives related to heritage partially abandoned sites
•  Cultural Heritage and Urban/Landscape Planning

We invite specialist and scholars from different academic disciplines, such as cultural heritage, digital humanities, architecture design, urban and landscape planning and design, history of architecture and landscape, data journalism, cultural geography, etc…We are seeking original, innovative and previously unpublished contributions, all submissions will be reviewed for originality, significance, clarity, impact, and soundness. Session participants will be invited to contribute their papers to a volume publication of the Conference Proceedings published by PLANUM-The Journal of Urbanism, after the Conference. 
---

VENUE
• Politecnico di Milano, Department of Architecture and Urban Studies
Building 14, Nave, Via Bonardi, 9
 


SUBMISSION PROCEDURE
• Language Requirements:
The official languages of the Conference are English and Italian, but it is required to write abstracts in English OR Italian and full papers ONLY in English, while it is possible to choose to present your speech in English OR in Italian.
• Abstract:
Submit your abstract, of not more than 1500 characters, spaces included, using only the online form at: www.od4ch.org. It is required to include at least 5 keywords and, for abstract presenting a project, one image. Any abstract submitted in a different way will be rejected. Each abstract will be evaluated through a double-blind peer review.
• Full Paper:
The final full paper limit is 25'000 characters, spaces included. Upon acceptance authors will receive detailed instructions, including a template for the full paper. Each full paper, to be submitted after the Conference, will be evaluated through a double-blind peer review for final publication in the conference proceedings, edited by PLANUM-The Journal of Urbanism.

IMPORTANT DATES
• Abstract Submission: March 24, 2017
• Notification of acceptance: March, To be announced, 2017
• Registration Open: March, To be announced, 2017
• Registration Closed: March 31, 2017
• Full Paper Submission: May 26, 2017 

FEES
• 100 €

ORGANIZING COMMITTEE
• Bertrando Bonfantini, Politecnico di Milano
• Marco Bovati, Politecnico di Milano
• Marica Forni, Politecnico di Milano
• Daniele Villa, Politecnico di Milano  

SCIENTIFIC COMMITTEE
• Francesca Albani, Politecnico di Milano
• Bertrando Bonfantini, Politecnico di Milano
• Marco Bovati, Politecnico di Milano
• Claudio Calvaresi, Politecnico di Milano
• Marica Forni, Politecnico di Milano
• Patrizia Gabellini, Politecnico di Milano
• Andrea Gritti, Politecnico di Milano
• Stefano Musso, Università di Genova
• Gabriele Pasqui, Politecnico di Milano
• Rossella Salerno, Politecnico di Milano
• Daniele Villa, Politecnico di Milano

FOR FURTHER INFORMATION AND QUESTIONS: 
• W: OD4CH - Open Data for Cultural Heritage website
• Email: opendata4ch@gmail.com
---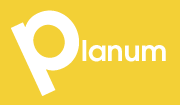 Planum
The Journal of Urbanism
ISSN 1723-0993
ISSN 1723-0993 | Registered at Court of Rome 4/12/2001, num. 514/2001
Web site realized by ChannelWeb & Planum Association | Powered by BEdita 3