Creative city
Dynamics, Innovations, Actions
Maurizio Carta
Published by List, 2007 | ISBN 978-889562303
An up-to-date issue: the city investing in research, innovation and regeneration through culture and creativity are the vanguard in Europe. Cities with high quality of life, where culture, art, architecture and urban design have a powerful role and an active meaning. They are able to act on the social and urban dimension, on the generation of a new and evolving concept of urban culture.
Creative City is a research-review, an atlas of urban, landscape and architectural projects, which collect some creative good practices for transforming the contemporary city, including Amsterdam, Barcelona, Bilbao, Bordeaux, Genoa, Hamburg, Lyon, Lisbon, Marseille, Newcastle, Palermo, Rotterdam and Valencia: city creating new urban culture. The "small creative capitals" are interpreted through an atlas of maps, data, informations and benchmarks useful to understand what happens and how it evolves the Europe of cities in which we live and which visions will be open up in next years.
---
CONTENTS
CREATIVE CITIES: an action-oriented manifesto
The urban century
The Three Cs of the creative city
The creative milieu
The creative city: attracting events and generating identity
TOWARDS A NEW POLYCENTRIC COMPETITIVENESS
Strategies for middle cities: reticular polycentrism
The platform-city, the hub-city and the commuter-city
Getting creative cities up and running
THE FLUID CITY: a project for the new creative city
with Barbara Lino and Anna Maria Moscato
Fluid Cities: experiments
Amsterdam
Barcelona
Bilbao
Bordeaux
Genova
Hamburg
Lyon
Lisboa
Marseille
Newcastle
Palermo
Rotterdam
Valencia
ABOUT THE AUTHOR:
Maurizio Carta: is Professor, Architect and Ph.D. in Urban and Regional Planning. Full Professor in City and Regional Planning at the University of Palermo and Head of Department of Urban and Regional Planning. He is a senior expert in strategic planning and urban design. His research interests lean towards the value and role of cultural resources as a tool for a more sustainable development and the urban regeneration based on culture and creativity. His research activity has been given a token place at the Institut d"Urbanisme de Paris, at the Columbia University and at the London School of Economics. He is the advisor of local authorities for the urban design and strategic planning. In the last years he has experimented in his research in order to renew the planning tools. The results are published in books and presented at some congress.

---
Online resources and links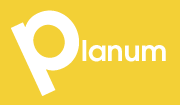 Planum
The Journal of Urbanism
ISSN 1723-0993
ISSN 1723-0993 | Registered at Court of Rome 4/12/2001, num. 514/2001
Web site realized by ChannelWeb & Planum Association | Powered by BEdita 3